Oceanpower Ecological Food technology Co,Ltd attends the 122nd Canton Fair
Date:05-01-2018
Oceanpower Ecological Food technology Co,Ltd attended the 122nd Canton Fair during 15th Oct to 19th Oct.The booth of our company is still J28-29,K18-19,Hall No.8.1,the same as the past.
Our colleagues of International Department participated actively,taking the imitative to display products so as to attract old and new customers to have a visit.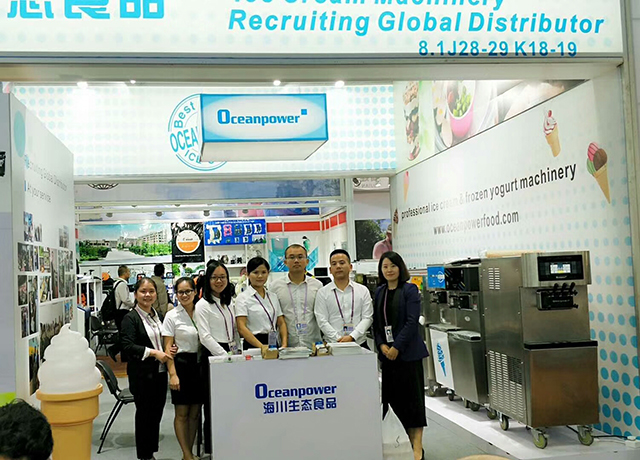 In the Canton Fair, we showed various models of ice cream machines and color painting machines with professional technology and newly design.The one which draws the most attention is NE2430L of the NE series.It attracts a lot attention because of its exquisite outlook as well as being as a trail machine.Also,it has the unique SIEMENS LCD screen,with air tube inside and magnetic stirring.The ice cream made by it tastes very good.The OP138 series are popular among medium consumers because they have suitable price and production.The newly developed machine Sunnny A18 also attracted a lot of customers for its beautiful appearance and small body.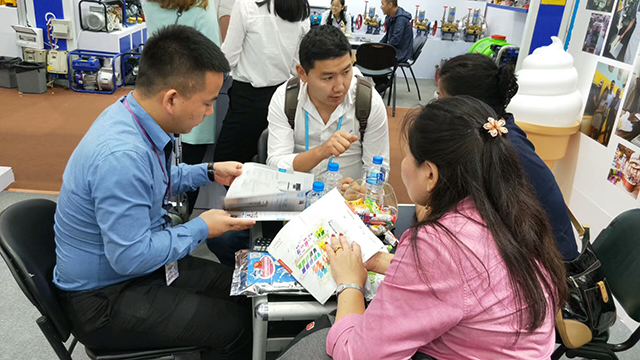 We also displayed our ice cream powder like frozen yogurt and Gelinao golden.Some customers have the desire to get corporation with us after trying our ice cream.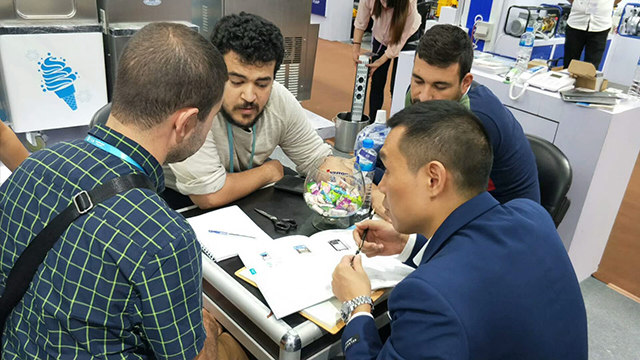 Our company keep researching and developing new models,making Oceanpower more superior to others.We attend the Canton Fair continuously.
The Canon Fair
and time can witness the reliable quality of Oceanpower.The success of this exhibition will be able to lay a good foundation of creating better market performance for Oceanpower in the future. Oceanpower will be committed to provide our clients with better, more professional, more comprehensive products and services.