Oceanpower Eco Food Tech Co., Ltd. Attends the 19th Malaysia International Food and Beverage Trade Fair (2018 MIFB)
Date:19-07-2018
Oceanpower Eco Food Tech Co., Ltd. participated in the 19th Kuala Lumpur International Food & Beverage Exhibition from June 27th to June 29th, 2018. The booth is No.2058, No. 2059., Hall 2.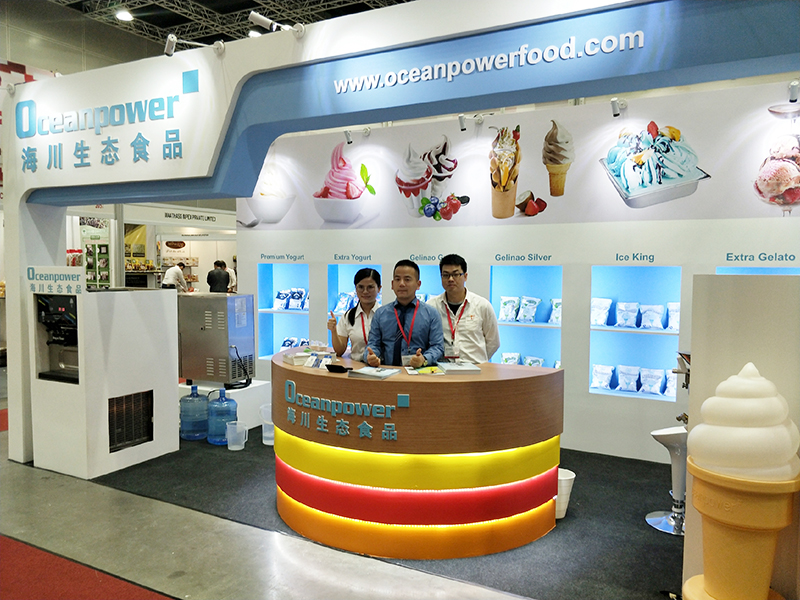 Our colleagues in the international sales department were actively participating in displaying and introducing products to attract new and old customers during this fair.
At the show, we showed the hard ice machine OPH42, soft ice machine DW138TCP and our newly developed model NE1115EL. The NE1115EL in the NE series attracted the most of attention. Due to its unique design Bottom-Up-TechTM , it has attracted a lot of attention. In addition, it has thawing function, the independent pre-cooling chamber beneath and the adjustable peristaltic mix pump. This machine not only make ice cream with good taste, but also has a large capacity of 35L/H and easy cleaning. Besides, DW138TCP is popular among middle and high-end consumers with its beautiful appearance, multiple functions and affordable price. What's more, hard ice machine OPH42 attracted many customers with its short freezing time and large output.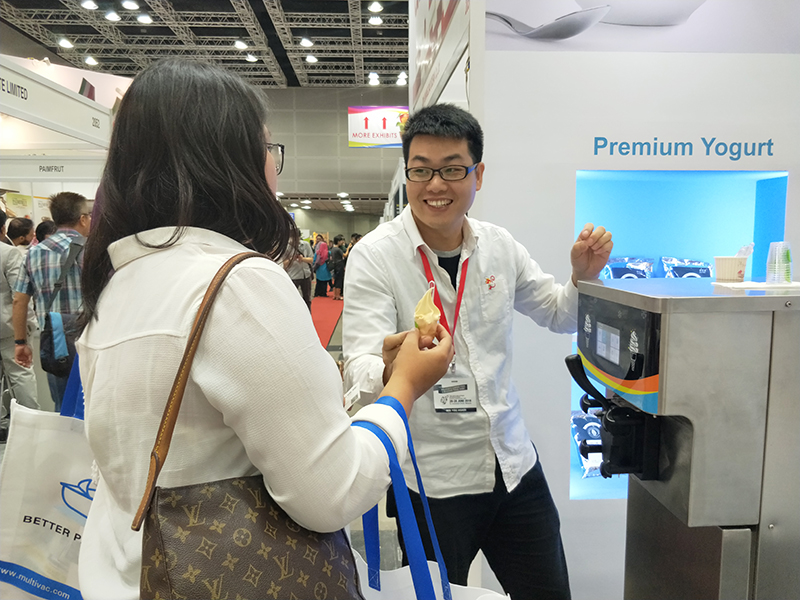 We also showcased our ice cream powder, such as Gelinao Silver original flavor which became more yummy and creamy after the addition of durian pulp in the local area, as well as Extra yogurt powder and Gelinao golden. Some customers wanted to cooperate with us after trying our ice cream.
This fair witnessed the reliable quality of Oceanpower and its success will be able to lay a good foundation of creating better market performance for Oceanpower in the future. Oceanpower will develop new models and participate in various international exhibitions continously to help our company develop a broader international market, and will be committed to provide our clients with better, more professional, more comprehensive products and services.